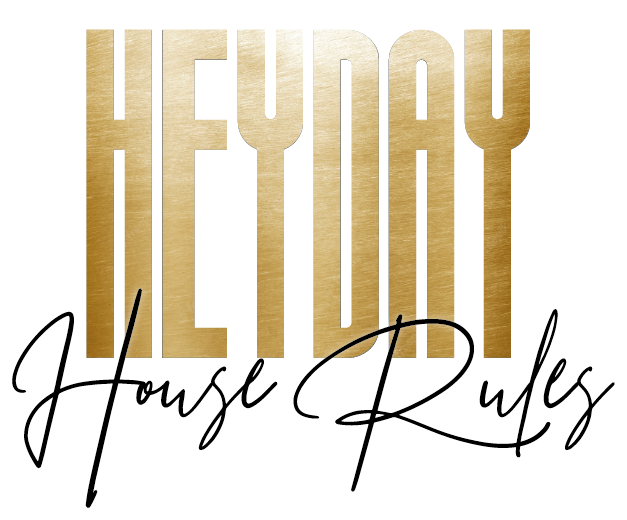 RESPECT THE HOUSE, RESPECT OUR STAFF
HEYDAY IS A SPACE WHERE EVERYONE HAS THE RIGHT TO HAVE FUN AND ENJOY THEIR NIGHT THROUGH MUSIC AND DANCE. JUST FOLLOW THE RULES BELOW AND EVERYONE WILL ENJOY THEIR NIGHT! IF YOU CAN'T FOLLOW OUR HOUSE RULES PLEASE STAY HOME.
LOOK AFTER EACH OTHER AND RESPECT PEOPLES VALUES AND WHO THEY ARE. WE HAVE A ZERO-TOLERANCE POLICY FOR ANTI-SOCIAL BEHAVIOUR INCLUDING HOMOPHOBIC, TRANSPHOBIC, SEXIST, AND RACIST COMMENTS, UNSOLICITED TOUCHING, VERBAL AND PHYSICAL ABUSE, OR ANY OTHER BEHAVIOUR THAT MAKES YOU FEEL UNWELCOME OR UNCOMFORTABLE.

RESPECT THE HOUSE, RESPECT OUR STAFF
RESPECT OUR HOUSE, HEYDAY IS YOUR HOME OF DANCE SO HELP US KEEP IT CLEAN AND UNDAMAGED SO WE CAN ENJOY IT EVERY SATURDAY NIGHT. RESPECT OUR STAFF, THEY'RE HERE FOR YOUR SAFETY AND TO HELP YOUR NIGHT RUN SMOOTHLY AND ENJOYABLY. WE DO NOT TOLERATE ANY ANTISOCIAL BEHAVIOUR OR DISRESPECT TO OUR STAFF OR VENUE.
IF SOMETHING IS MAKING YOU UNCOMFORTABLE WE ENCOURAGE YOU TO SPEAK UP. HEYDAY IS A SPACE WHERE EVERYONE HAS THE COURAGE TO SPEAK UP ABOUT ANY ANTISOCIAL BEHAVIOUR. HEYDAY IS A PLACE WHERE PEOPLE ARE SAFE TO BE THEMSELVES AND HAVE A GREAT TIME THROUGH MUSIC, DANCE AND FRIENDS. IF YOU IMPOSE ON THIS AND DO NOT FOLLOW OUR RULES YOU WILL RECEIVE A LIFE BAN FROM THE CLUB AND IF NECESSARY AUTHORITIES WILL BE INVOLVED WITH ANY ILLEGAL ACTIVITY.